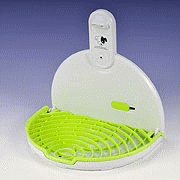 Winhing Industrial Ltd. has over 20 years experience in manufacturing of plastic injection moulds making, plastic parts injection, spray-painting and assembly of household appliances and electronic products. The head office is situated at Hong Kong, factory is located in Shiwai, Boluo, Huizhou, Guangdong, China. Our China factory with advanced equipment from Japan and Taiwan cover a total production space of 6,000 square meter.
The business of our company is based on OEM products. You are welcome to provide the drawing or samples for quotation. Besides mould making, we also provide our service such as plastic parts injection, silk-screening, spray painting and product assembly.  
To improve the quality and the environment of our factory that meet the requirement of our customers, we achieved ISO-9001 in 2003 to ensure our products are in a stable and high quality level.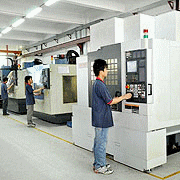 We have customers from different kind of area. To satisfy our customers need, we consistently provide best quality, on time delivery, efficient service and research to improve our products and motivating people to become involved in their growth and continued success. We have lot of experience in working with Japanese, Europe, Australia & USA customers, so we can guarantee to provide the best & satisfactory products & service to our customers.